With the year drawing to a close, we're soon going to hear the much-dreaded question: "So, what are your New Year's resolutions?" Because a New Year traditionally means turning a new leaf in our lives, with it often comes a very powerful 6-letter word. Change. Kick old habits, start doing something new, become healthier, eat better, exercise more, work less or spend more quality time with our families. Whatever it is that we commit to start or stop doing, it's a personal promise that we make to ourselves to change. But change is hard. Why is change so hard though?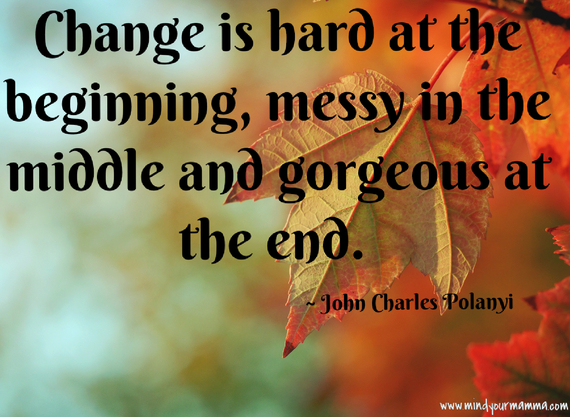 People are naturally resistant to change.
I spent 11 years of my adult life working in Change Management as a Business Analyst for fast-pacing companies. And I've lost count of all the training courses I attended that were meant to teach us the right skills to best manage change. Change to operating models, software, department structures, processes and procedures. People are naturally resistant to change, and therefore change has to be managed, and it takes a certain skill set to do it well, to be a good 'change agent'.
And I was good at my job. I could manage change well… when it came to others.
And now, after a very odd year and a couple of accidents derived by what I call 'distracted living', I have left my job, become self-employed and embarked on a new career as a freelance writer. The practical side of things I have managed well, but the biggest change of all, which is to make more time to care for myself (for my mind and body) through the introduction of more mindful habits and daily exercise, is the change that's proving the hardest.
But why is change so hard?